What Our Students Say ...
"Michele met with me before I signed up, helping me complete my PMP application and giving me preparation advice (homework) and my books. This was invaluable.

The day-between-classes schedule proved a masterstroke in learning as I was able to review previous day teachings, and, prepare for the next day. This was hard work, but necessary.

Materials were perfectly aligned with the PMBOK® Guide. The slides, exercises, and Michele's advice during class were invaluable.

Other value-adds such as quizzes and learning aids were well worth the cost, and a great leveler to test your true knowledge. So much good material! I was impressed. When I did my final prep on my own, this material really helped. Value-add not only came from materials, knowledge, experience and classmate interactions, but lunches together as a class. Great idea!

Days were long, but with good breaks and a very intimate learning experience. You have to pay attention – a great setting to prepare for the exam. If you want motivation, look no further.

I would not be PMP certified today without this course including the hard work, dedication, and after-class support of Michele Jones.

I fully recommend any budding PMP candidate take QCP training. It will provide the foundation and guidance to get you through, and make you a better project manager. Well worth the investment!"


- Paul Blaney, PMP,M.Sc., Information Technology Executive

See

Paul's Full Journey to PMP

"Michele, thank you for the amazing end-to-end service. I have taken many courses over the years including ITIL v2 & 3, Six Sigma & MCSE and the experience you provide your students is above and beyond anything I've encountered. The pre-class guidance, milestones that you encouraged us to set and post-class motivation (with updates on students passing, etc.) were critical in enabling us all to be successful in such a short time.

I spent a Saturday studying with a co-worker who took the course a few weeks ago through another well known training company, and we were both stunned at the delta between the quality of the training we received versus what was provided to her. I would highly recommend your course to everyone."
- Susan Gordner, P.Eng., MCSE, PMP
"Michele's PMP Certification training course was invaluable. She knows the business, knows and contributes to the PMBOK® Guide, and educates in different ways that work for all types of students. As a result, I passed my PMP exam just one month after the course!"

- Jim Duffield, PMP, BASc, Sr. Solutions Architect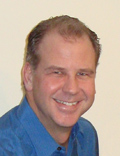 "Quality Computing Projects provides a powerful, comprehensive, and comfortable learning environment. Your educational materials are top-notch, and you have gone above and beyond with all the memory aids for truly learning the material necessary for success on the PMP exam.

You are a true professional and always "on your game". I attribute much of my success in preparation for the PMP exam to your course and your terrific study materials."
- Dale Fisher, PMP, President
"I was fortunate to have taken my PMP Prep class from Michele at QCP and I give full credit to the course for getting PMP certified 3 weeks later! Michele's subject knowledge and course material are excellent and they deserve much appreciation."

- Vikas Kaushik,PMP,P.Eng.,B.Eng., Application Engineer & Project Mgr.
"What makes the course unique is the variety of study aids and useful tips that Michele imparts to students based on her relevant experiences. Way to go Michele, I'm certain that with your style, more Managers will find your PMP Course attractive."
- Rainer C. Arocena, PMP
"I passed my PMP exam today! Thanks again for your excellent course that motivated me to study. I am lucky to have chosen you as my instructor and thanks again for your hard work!"

- Cindy Xing, PMP, Project Leader, Bank of Nova Scotia
"Michele is a very dedicated instructor and her comprehensive course materials laid the foundation for me to successfully pass my PMP exam this August!"
- Rosita Bhagat, PMP, Director, The Bank of Nova Scotia
"Michele's recommended readings, handouts, notes and puzzles were instrumental in the successful completion of my PMP certification. Michele is a wealth of knowledge and her expert study tips were right on the money. Michele, thank you so much for your support and encouragement, it's just what I needed!"

- Courtney Searle, PMP, Facility Specialist/Project Manager, GE Corporate
"Michele, you are one of the best Project Management instructors I have come across. You have created excellent course material, which really helped in passing my PMP exam. I really value the knowledge and wisdom you shared with the class because of your vast experience in this industry. You really go over above to help students pass the exam with confidence and become better project managers in the real world. Thank you for all your support."
- Sandeep Soni, PMP,B.Com., Project/Product Development Manager
"Your encouragement and labor of love is deeply appreciated. You remain a blessing to humanity."

- Abimbola Oguntunde, PMP, M.Sc., MBA, Business/IT Analyst, Ministry of Government and Consumer Services, Ontario Public Services
"Thanks to Michele and Quality Computing Projects I was able to pass my PMP exam the first time. The class and the organization of the resources provided by Michele were excellent in ensuring I was able to prepare efficiently and effectively for the exam. I have not worked in large PMOs and so some of the terminologies and principles were new to me, but I was able to master them within a very short period – simply by utilizing the tools provided by Michele. Michele I can't thank you enough. Keep up the excellent work you are doing ensuring that quality project managers obtain their certifications."
- Jacinth A. Holiett, PMP, Project Manager and Senior IT Consultant, Siron Technologies Group
"Michele is passionate about Project Management and possesses a very effective and unique methodology to prepare those taking the PMP exam. Simply put, she demystified the PMBOK® Guide and turned what used to be a dry and boring reading into an otherwise enjoyable, meaningful activity.

She smartly created elaborated tools that make the learning process a fun experience. Michele makes herself available to support the students after classes and also helps with the PMI/PMP application process, in case you need it.

The course prepared me very well with the knowledge and strategy to endure – and pass – the PMP exam. As well, it gave me a deeper appreciation for the art and science of Project Management, and it has helped me to be a better Project Manager on my daily job.

Thank you, Michele!"

- George Gimenes, PMP,BSE, Project Manager at BMO Financial Group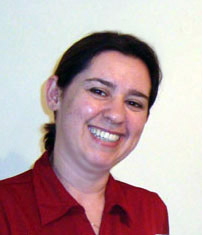 "I highly recommend the PMP Prep course with Quality Computing Projects Inc. Michele is excellent! Starting with training materials, resources, puzzles, food, drinks, and finishing with lots of encouragements and couching methods! Everything is amazing.

When I chose this training, I did my homework and learned about other available trainings in the area. I decided to go with Michele after I met her and saw how passionate she is when she talks about Project Management. I couldn't be happier with my decision since I recently passed my exam at the first attempt. Thank you Michele for everything!"
- Carmen Ciocoiu, B.Sc., Systems Project Leader, Peel Police
"Michele's valuable advice combined with a very well structured course helped me pass the PMP exam in the first attempt within weeks of completing the course. One of the best courses I ever took - five star all the way through. Thank you Michele."

- Mohammed Abdul-Mannan, CSP, PMP, P.Eng., Business and Project Manager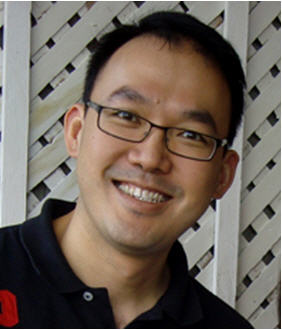 "QCP had not only provided a comfortable environment to learn, but also provided tremendous support in filing the PMP application, making a realistic study plan, and ultimately passing the PMP exam.

Michele
and her team are excellent in relating theories with practical applications, which helped me apply what I learned at work. I'll definitely recommend QCP for anyone who is serious in learning."
- Simon Chang, Ph.D, M.A.Sc.,B.Eng., Mechanical Engineer
"Michele did an excellent job teaching the huge amount of PMP material in such a way that it was easy to learn. She provided so many study aids, hints and tips, which really helped. She knows the material extremely well and drew upon years of project management experience. The guest speaker was great. Michele's encouragement and support were big factors in helping me pass the exam and achieve my PMP certification. Thank you Michele!"

- Bridget Moloney, PMP,B.A., Project Manager and Entrepreneur

"I found Michele's exam prep course very well organized and succinct. She complimented it with fun and mobile materials such as the fun puzzles that helped visual learners such as myself to make sense of and absorb the PM processes.

In addition to the well-prepared course and convenient time flexibilities for the busy working mother (me), her obvious vast experience and wisdom gained through her own practice added value to the class, which I appreciated as an experienced project manager."
- Marie Hoy, PMP, MLT, B.Sc., Program Manager
"Michele has the unique ability to take a very vast and complex topic area and pinpoint the required content to pass the PMP exam!"

- Brad Edgar, PMP, Technical Operations Manager
Letters of Reference for PMP® Certification Prep Course and Michele as an Instructor
Reference letter from Kate
Reference letter from Rainer
Reference letter from Abi
Reference letter from Rosita
Reference letter from Kim
Reference letter from Sugandhi Also see class pictures.

PMP is a registered certification mark and PMBOK is a registered trademark of the Project Management Institute, Inc.