Location Pictures
PMP Prep classes are taught in a professional and very comfortable environment - a classroom dedicated to PMP® Prep instruction.





Michele Teaching Class - Looks pretty busy, but don't worry. One poster at a time is revealed as important information is posted for quick reference.





Class in Session - A small friendly group with maximum class size of 4 students. All day drinks and snacks at the back of the class.





Summer is a great time to enjoy Lunch on the Balcony - Here, new PMPs came for a celebration dinner after they all passed!





Free Pre-class Consultation - We are dedicated to helping you pass your exam. Get help preparing your exam application and, if you wish, pickup your books before class to start studying right away.





Internet-Enabled Computers are available for lunch and breaks. Wifi is also available if you'd like to bring a laptop for personal use.





Your instructor setting up for class. Balcony behind has a great view and is accessible for relaxing or for those that smoke.





Feel free to call for course information. One of our Admin Assistants is always happy to answer your questons.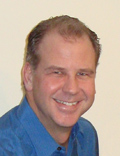 "Quality Computing Projects provides a powerful, comprehensive, and comfortable learning environment. Your educational materials are top-notch, and you have gone above and beyond with all the memory aids for truly learning the material necessary for success on the PMP exam.

You are a true professional and always "on your game". I attribute much of my success in preparation for the PMP exam to your course and your terrific study materials."
- Dale Fisher, PMP, President